Hi Friends! F I N A L C O U N T D O W N...T-7 days until Thanksgiving and we wanted to share two of our family's tried-and-true recipes that will definitely be on our table next week. Now get your stretchy pants ready and ENJOY!
---
Maw Maw's Cranberry Sauce Take 2
Fun Fact: This recipe was adapted from my grandmother's cranberry sauce recipe. As a little girl, I always loved being in the kitchen with her and being a little helper (now that I'm older I realize how in the way I probably was...such a saint that woman was)! Anyways, this is one of those simple recipes that I was able to do with little assistance. Now we've just adjusted it a little bit over the years to incorporate some of our favorite flavors.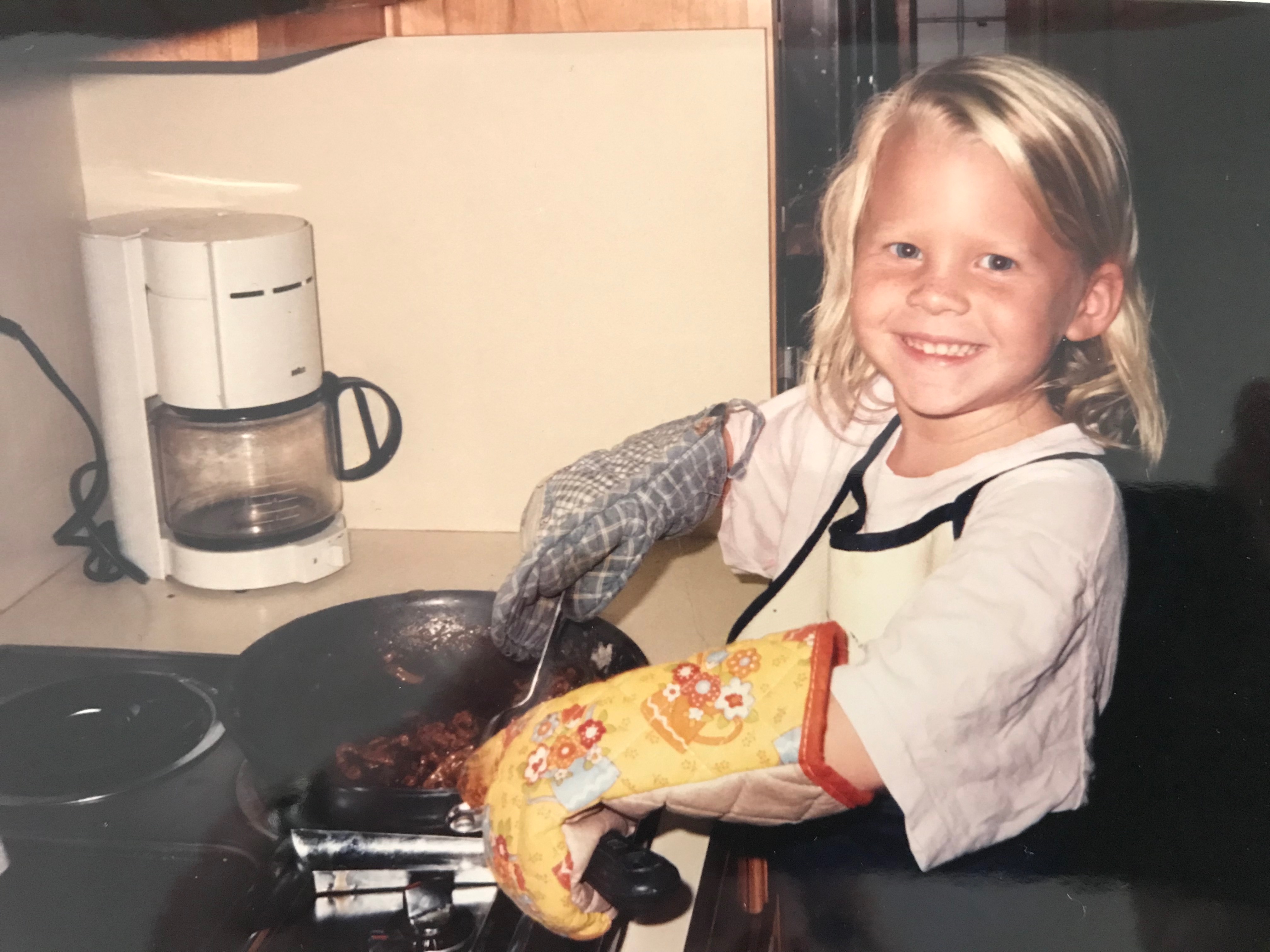 Ingredients:
1 bag Fresh Cranberries
1 Orange (zest half and use all of the juice)
1 cup Water
¾ cup Sugar (can always go up to 1 cup if the cranberries are too tart)
1 Cinnamon Stick
Sprinkle of Nutmeg
Directions:
In a medium saucepan, mix together cranberries, orange zest and juice, water, sugar, a sprinkle of nutmeg and the cinnamon stick.

Bring to a boil – should take about 5 minutes before the cranberry skins begin to pop.

Let shimmer for 15 minutes or until desired thickness.

Remove from heat and cinnamon stick. Serve or store in the fridge until Turkey Day!
---
Praise Yo' Momma Mac & Cheese
Fun Fact: This recipe has been enjoyed more times than my waistline would care to admit. The basis of the name is that this Mac & Cheese was originally called Smack Yo' Momma because it tastes so good you'll want to smack yo' momma…lol! I have never wanted to "smack my momma" after she cooked something so tasty so I changed the name to "Praise yo' Momma". I don't care what you call it though – just get it in your belly!!
Ingredients:
2 cups Shredded Mild Cheddar
2 cups Shredded Colby Jack Blend
1 cup Medium Cheddar
1 small box of Velveeta
1 box Elbow Macaroni or noodle of choice (Cavatappi is my favorite)
4 Eggs
3 cups Whole Milk
1 cup Heavy Cream
½ stick Butter
Salt and Pepper to taste
Directions:
Preheat oven to 350 degrees. Grease a 13x9 pan with non-stick cooking spray.

Boil noodles as per box instructions until just undercooked. Quick rinse, drain and set aside.

Mix eggs, milk, cream, salt and pepper, whisk until well blended. Pour ½ of milk mixture in bottom of the pan. Add a layer of noodles then salt and pepper. Take shredded cheeses and combine in a bowl, give a quick toss. Top noodles with cheese mixture then place sliced Velveeta over the mixture. Be sure to work the cheese into the noodles and salt and pepper after each layer.

When you get to the top, layer the last of the cheese heavy on top. Take the rest of the milk mixture and pour over the noodles and cheese. Use a knife to poke holes so the milk mixture can get through to the bottom.

Next up…the butter. Melt the butter and pour over the whole thing. And don't forget to salt and pepper!

Cover tightly with foil and bake for 45 minutes. Remove foil and cook an additional 5-10 minutes or until golden brown. Let stand for 15 minutes before serving. Stick a fork in it and you're done!
---
Cheers to Good Friends. Good Food. And Good Wine! Wishing you and yours for a fantastic Thanksgiving and be sure to let us know if you try either of these recipes out! Love, Sally + Amanda